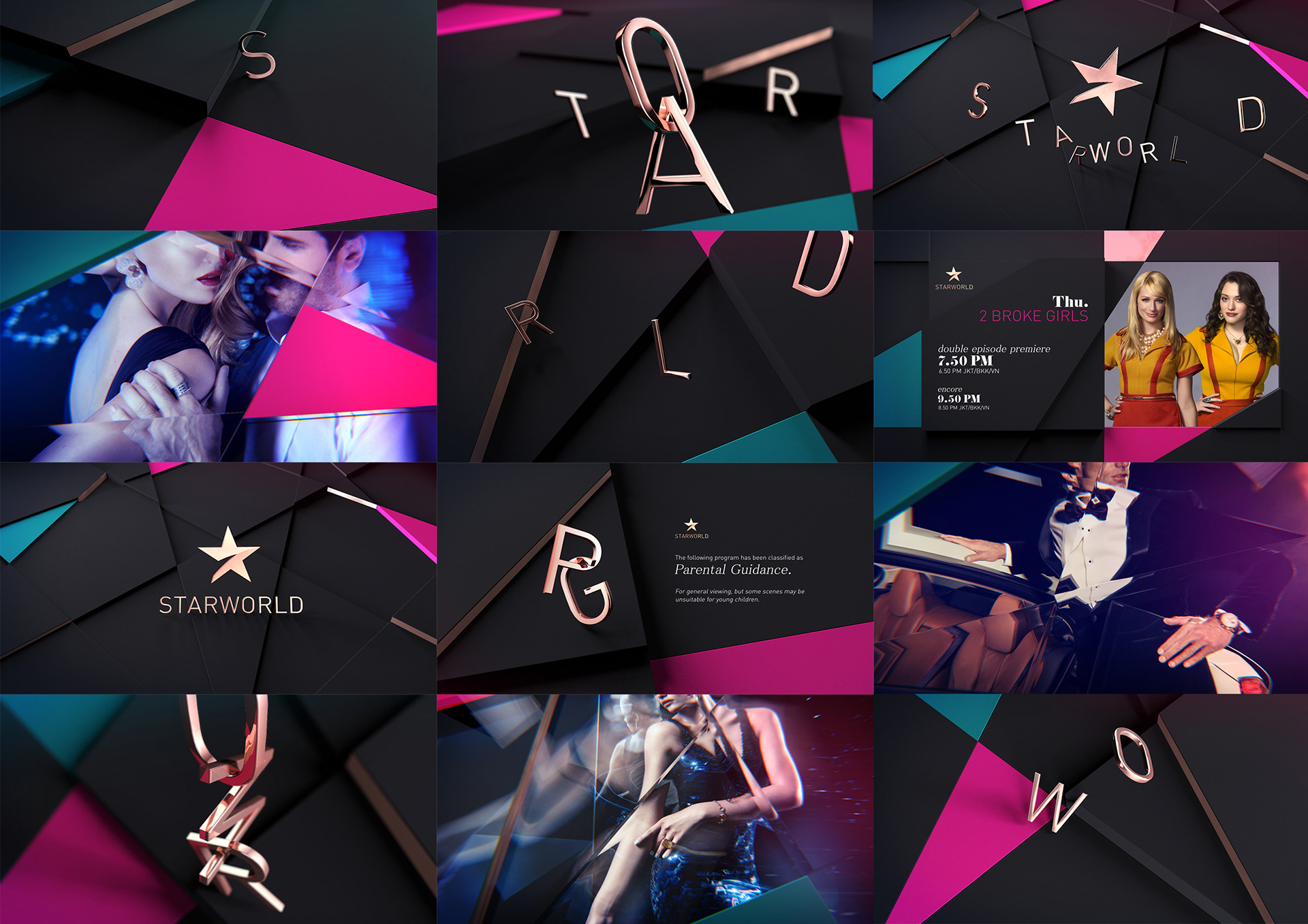 The task was to refresh StarWorld from a channel that's young, feminine, and playful to a premium channel that feels approachable to a wider and more gender neutral audience with a more refined look & feel. This will require quite a departure from the current branding.
This concept positions StarWorld as a premium brand. It takes its inspiration from the way that high-end fashion products like handbags, jewelry, and accessories are often packaged by the worlds leading designer brands.
The shapes, textures, lay-out, and composition will follow the style of these high end fashion brands. Simple cutting edge geometric shapes, pristine glossy materials, sleek composition, a dark-toned premium environment, two-tone fashion lighting all reminiscent of high-end fashion photography and design.
Channel idents can consist purely of the graphical geometry, or live-action footage cut in a way that mirrors the prismic nature of the graphical style.
The grid system that forms the basis of this concept is based on the StarWorld Logo itself. The diagonal lines from all sides of the logo are extended to form a unique pattern, which is then projected into 3D space. Intersections of the lines which form the geometry can be elevated to create a sleek base for the lettering.
1.  Grid system created from the logo.
2. The grid is projected into 3D geometry
3. Some colors are added, then camera zoomed in closer
4. By framing the camera closer, a simpler and more provocative lay out is achieved.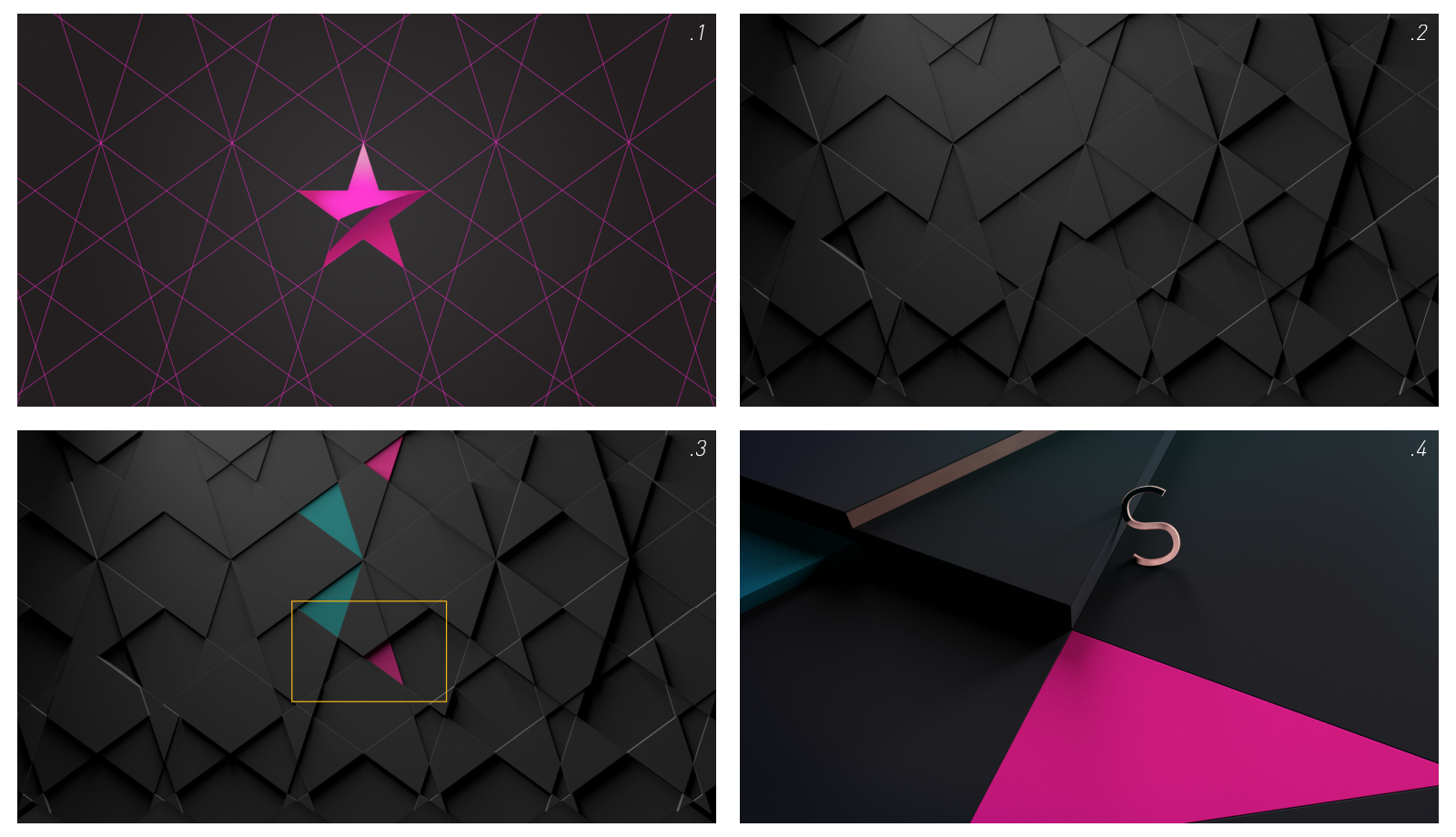 The graphic ident uses the letters that make up the word StarWorld. These letters will feature as the main hero, they are furnished with a premium rose gold material, and placed on the geometric landscapes formed by the main grid system.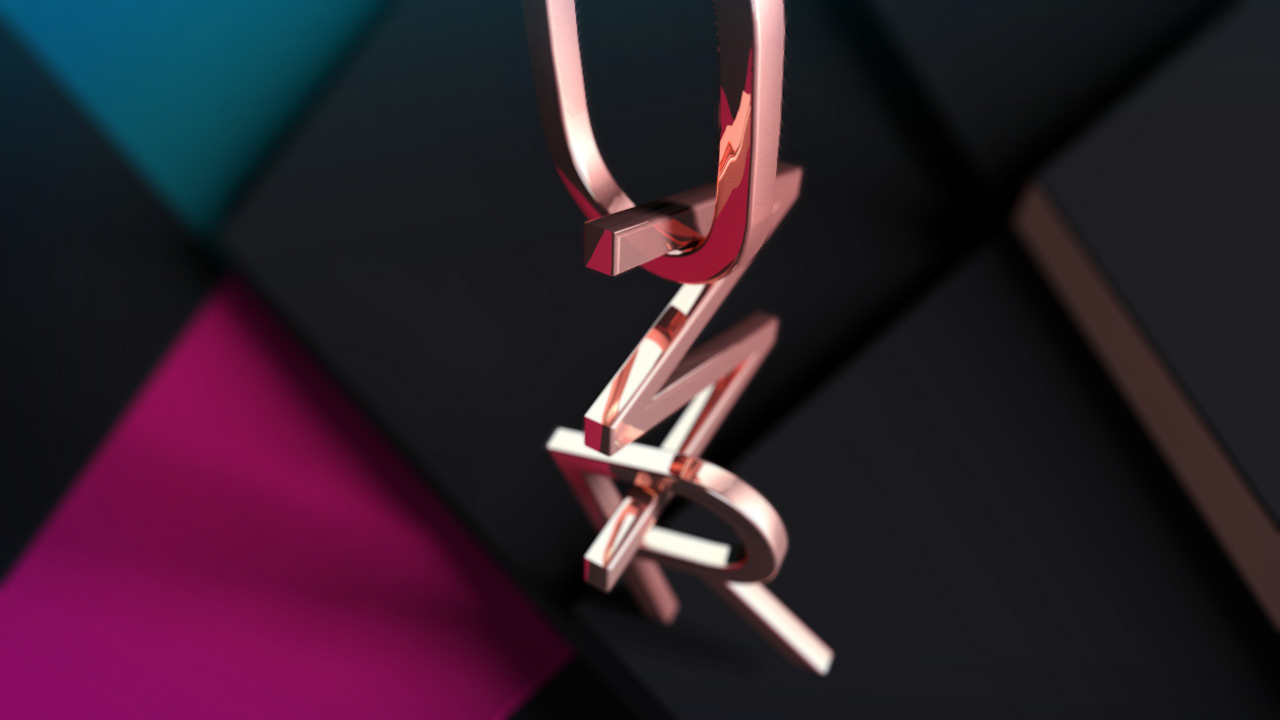 The letters are dispersed around the virtual landscape, some of them are leaning against the raised geometry, some are entwined with one another, and some others are cascading in 3D space.
The star joins the formation and the letters form the final logo. All in a smooth and sophisticated animation style.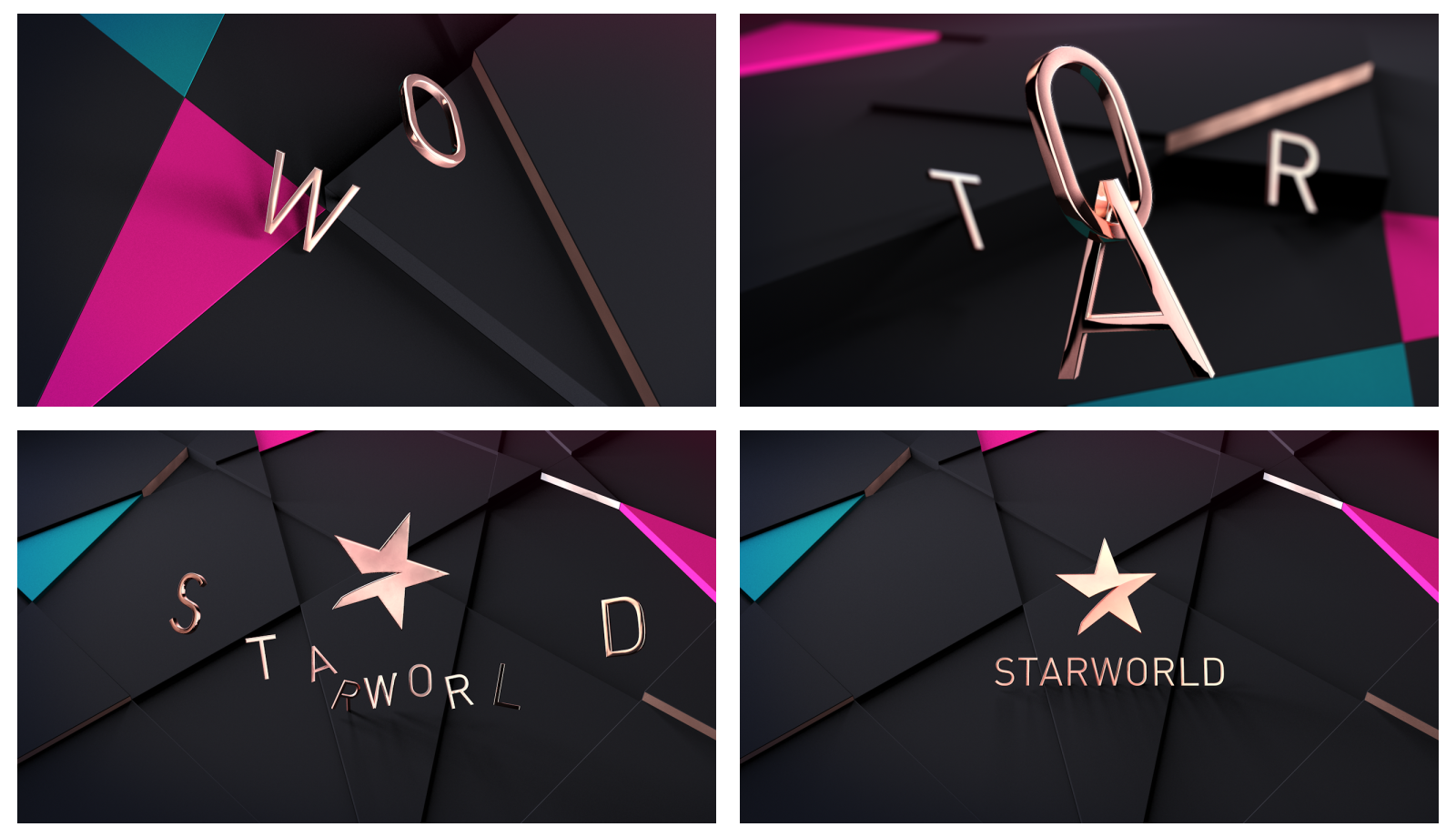 The live action ident uses the same geometric grid system as the graphics, but with a prismatic crystal, effect which refracts the live action footage which will be shot in stylish two-tone lighting. The scenarios will be related to StarWorld's programs segments, and will be shot using glamorous high-end cinematography.
Note: All photographs used are not done by us, we sourced them out from the internet just for illustration purposes. All copyrights belong to their respective creator.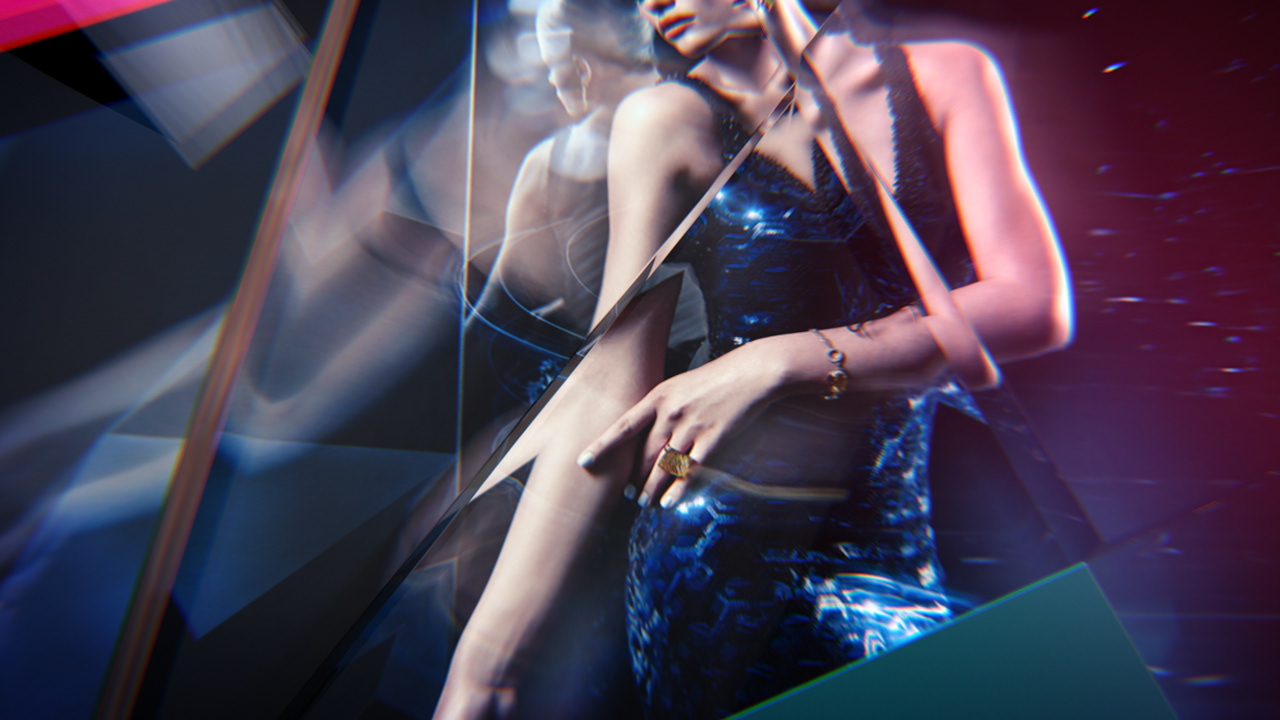 Glamorous beautiful people, mysteriously positioned in an artistic setting, glossy premium objects, luxurious car, scandalous scenes, celebrations, all will be portrayed in the live action ident.