Created at CIID (Copenhagen Institute of Interaction Design) | Interaction Design Program 2020
Course: Physical Computing
Team: Jose Chavarria | Martin Altanie | Ranjan Prasad Rajguru | Sarah Ali
Hardware: Arduino Uno, Adafruit TFT_ST7735 LED screen, SonyA7S, Voigtlander 40mm F1.4, Laser Cutter, 3D Printer
Software: Fusion360, Photoshop, Illustrator, Premiere, After Effects
At a time when people are bombarded by social media notifications and staggering global events, it can be hard to keep track of and process how you are doing on a more personal level.
This project was developed by the realisation that the small wins and losses we experience on a daily basis are equally important, and deserve to be captured. Song365 is a device where people can log in their daily emotion via an interesting gesture interaction, one that embodies their feelings. If you are angry, you can punch down the device, red light and angry musical tone will be outputted. If you are happy you can tickle the belly of the device and a yellow light will be emitted, along with a joyful tone. If you are sad, you can stroke the device, a blue light will be released along with a more somber tone.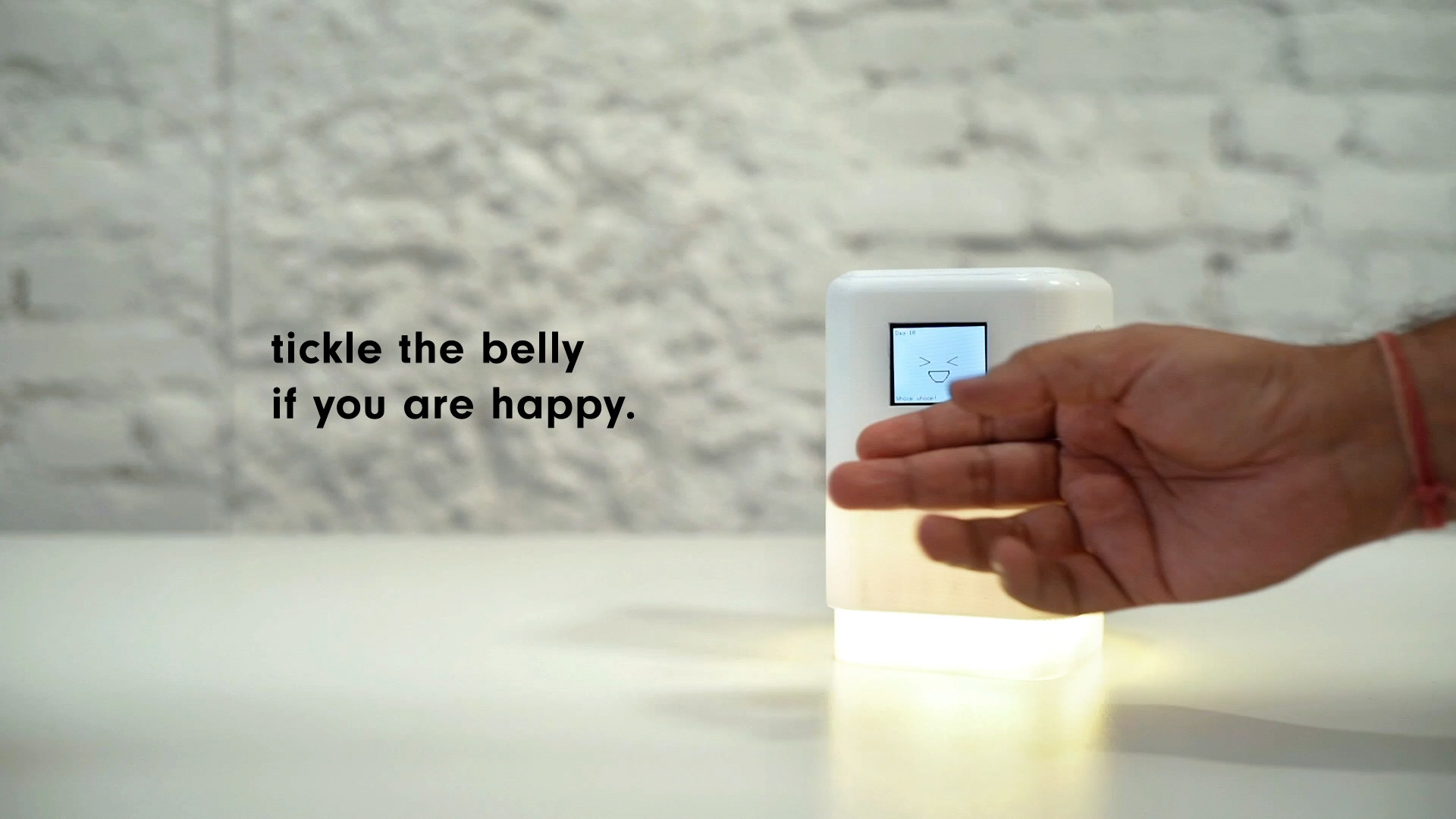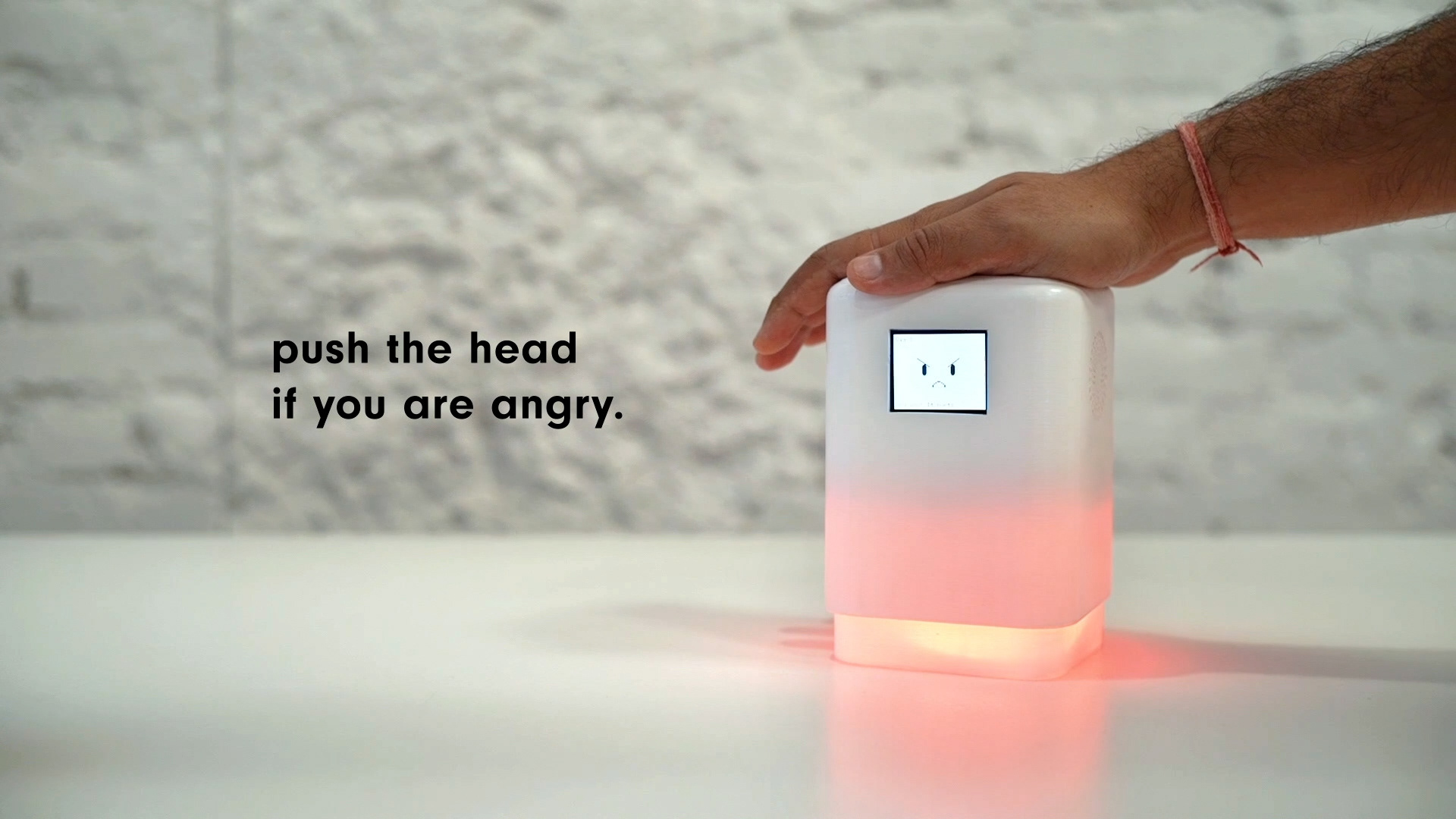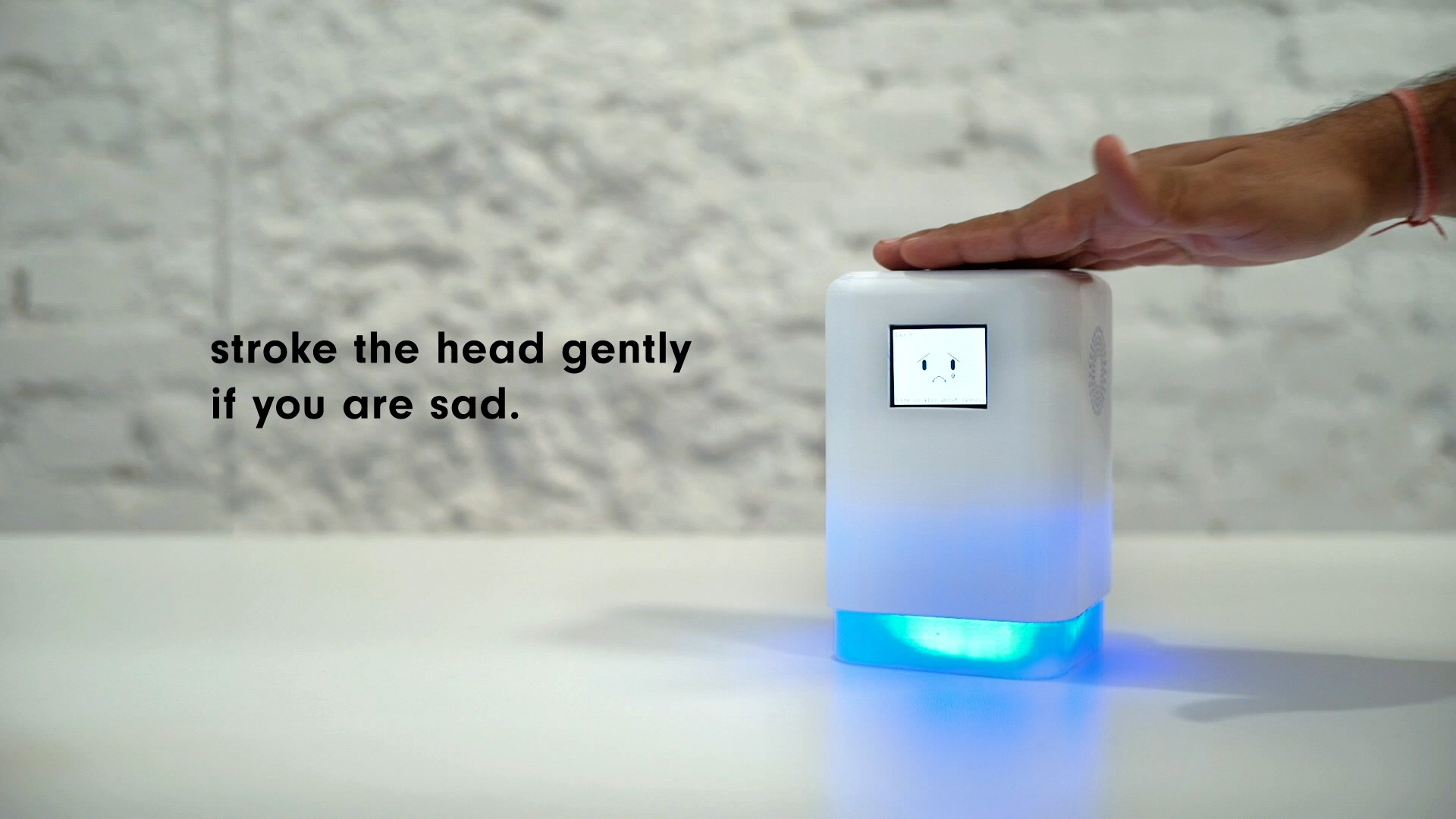 The device requires individuals to log their emotions every day for an entire year. Every emotion that is logged, stores an appropriate musical tone and colour accordingly. By the end of the year, all the tones and colours will be accumulated to present an entire song and mosaic art pattern dedicated to their mood for the year. It is designed for anyone who wishes to express themselves in a creative way, as well as reflect on their mood patterns.

​​​​​​​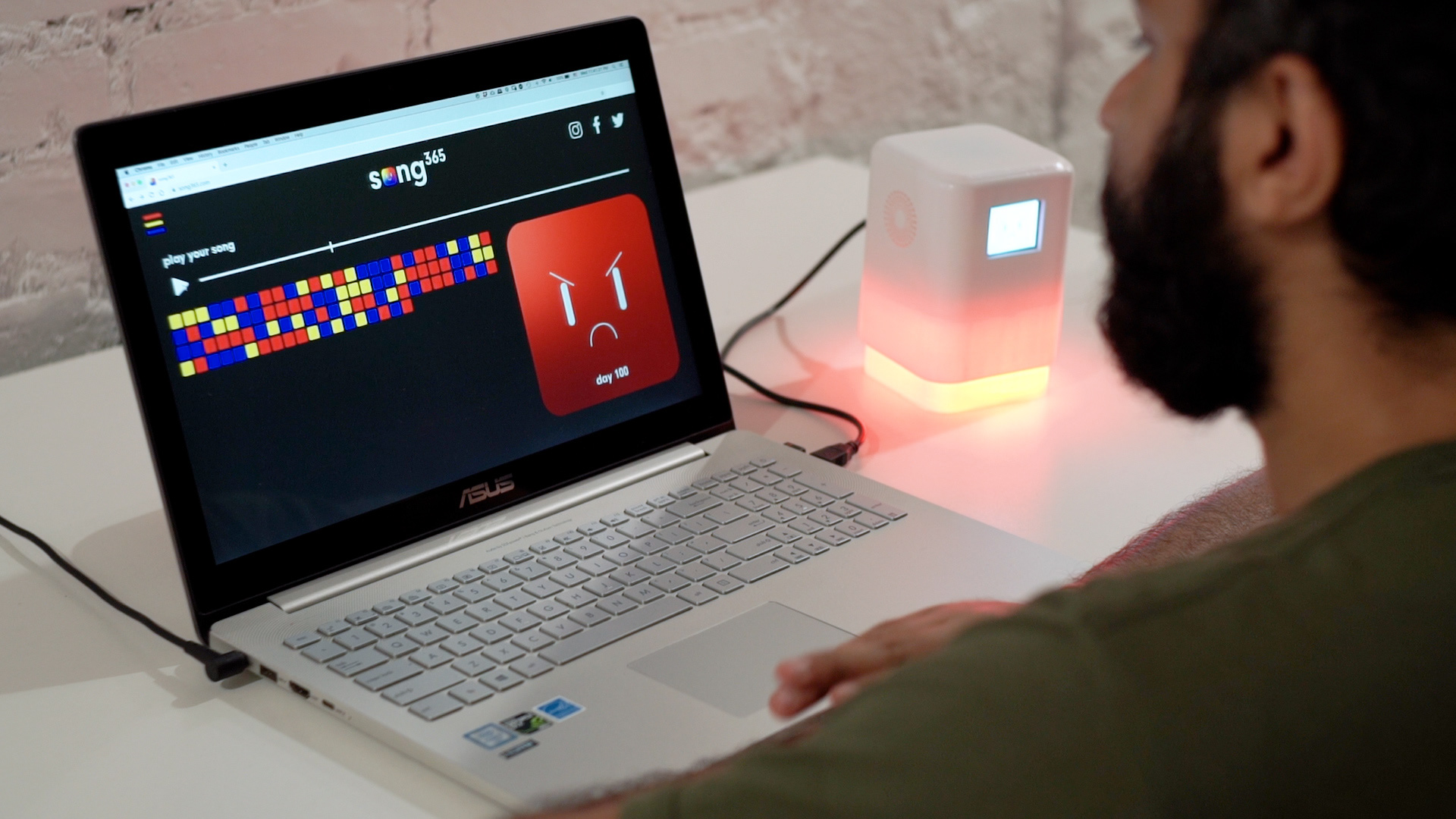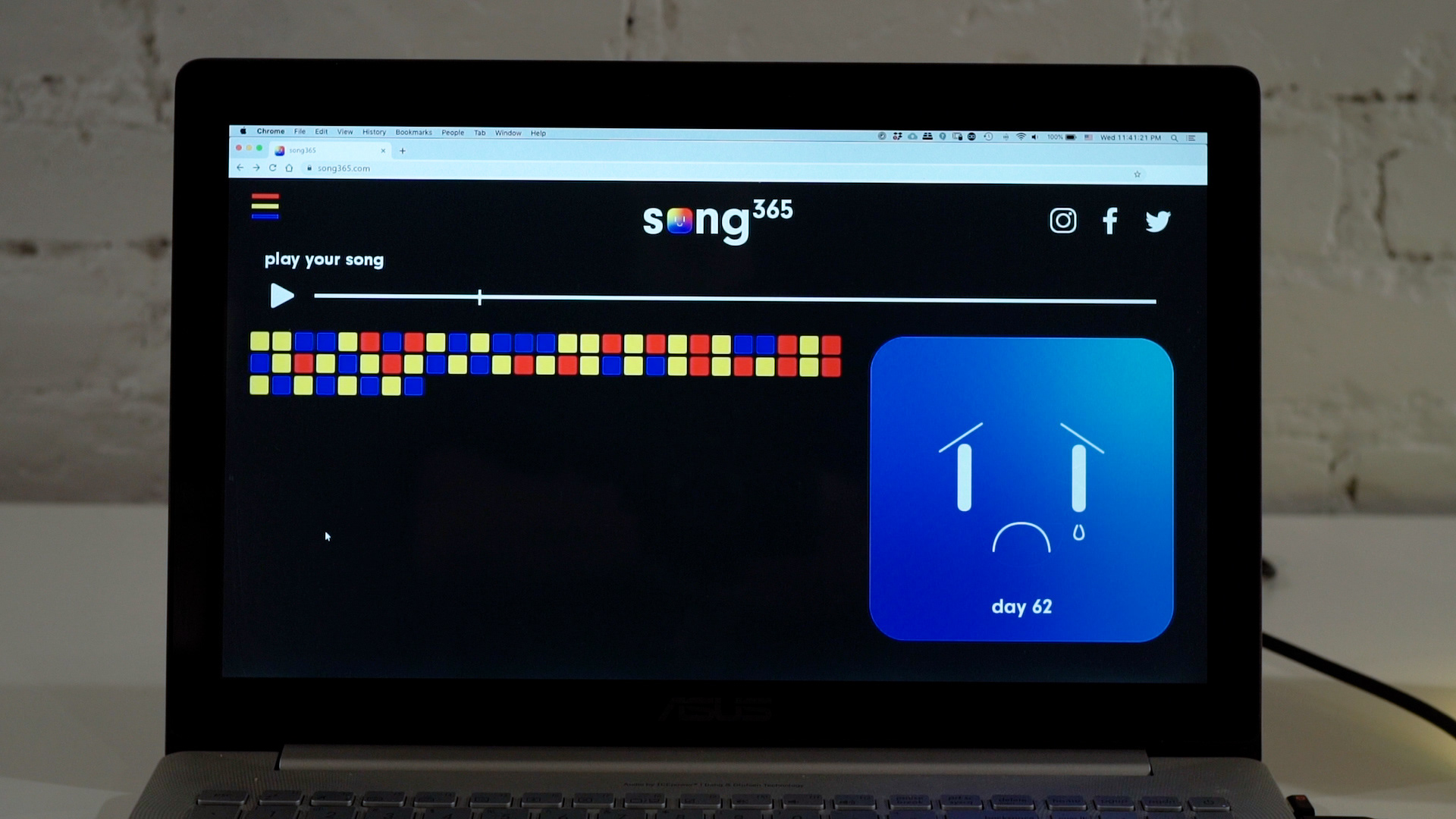 Song365 was created during the 8 days of Physical Computing class at CIID, with the emphasis on reinventing daily objects by designing interactivity beyond-the-user scale. The design process involved team brainstorming on the brief, user testing of the interactivity functions, circuit building using arduino uno, programming with arduino and processing, laser cutting and 3D printing the high fidelity prototype, storyboarding, shooting and editing the interaction video.